Trash Fish / Suomen roskakalat

If we keep littering our waters, by 2050 there will be more plastic in the sea than fish.
We wanted to show the grim future of our oceans by creating these new fish species.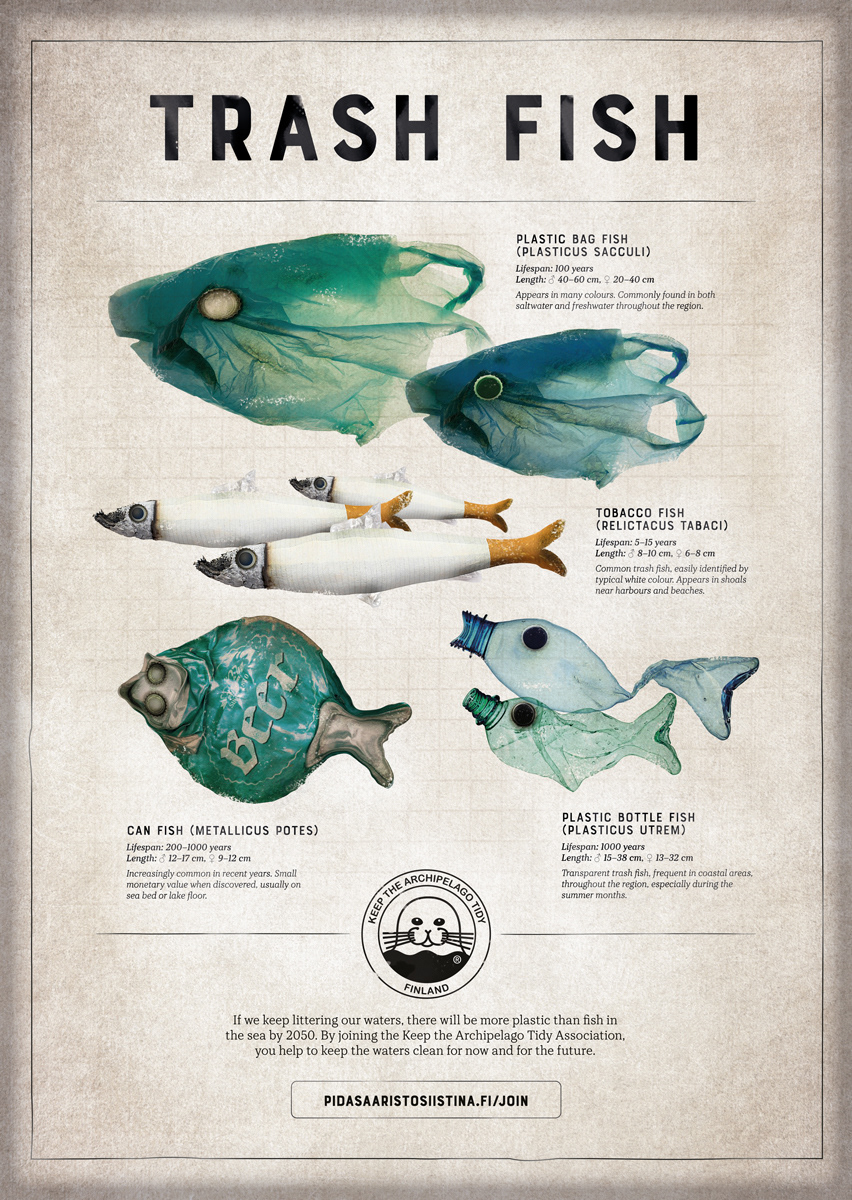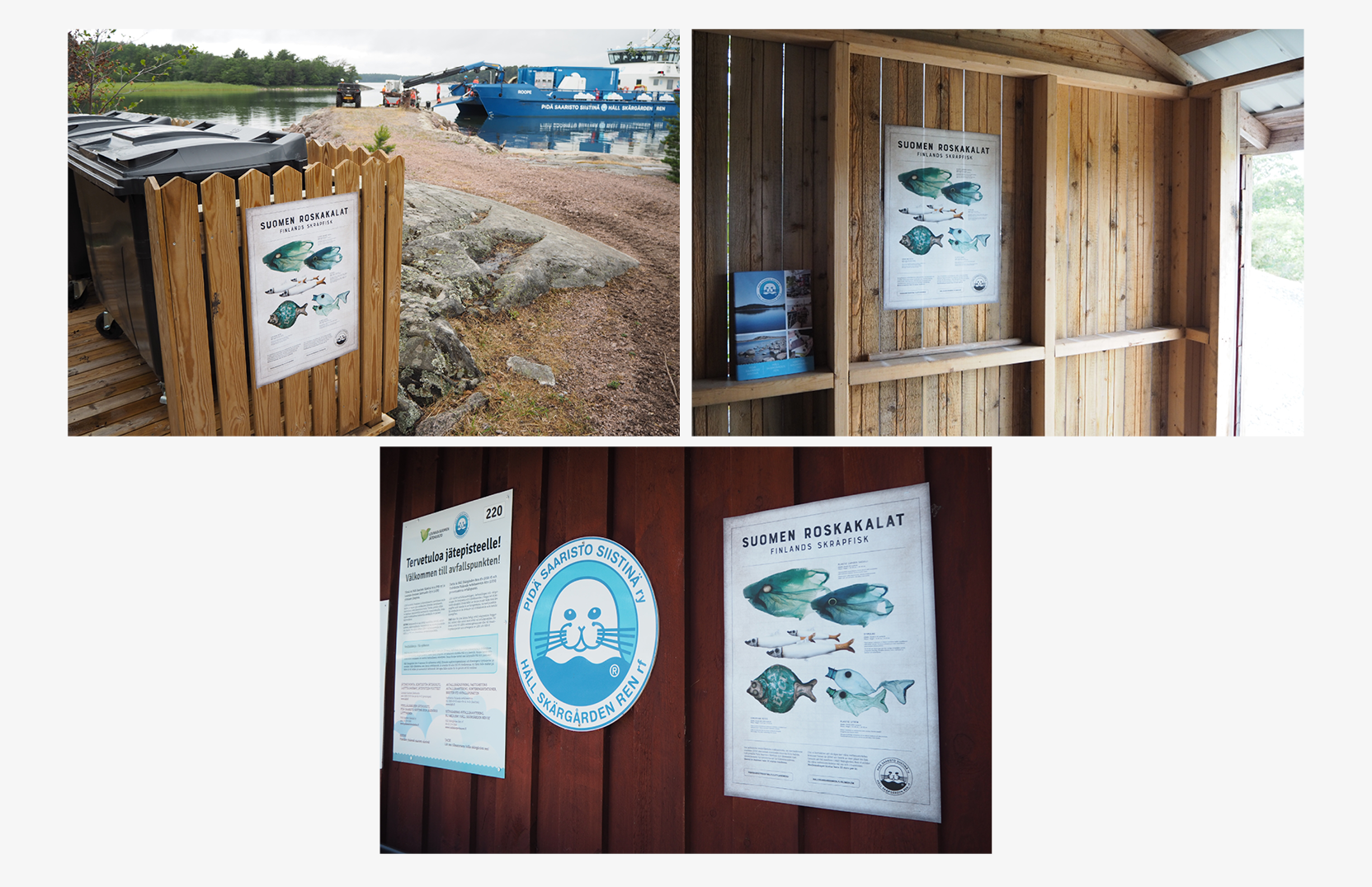 In addition to the traditional announcements and posters we launched a Facebook live in which viewers could follow life of the real trash fishes. See the live on Facebook.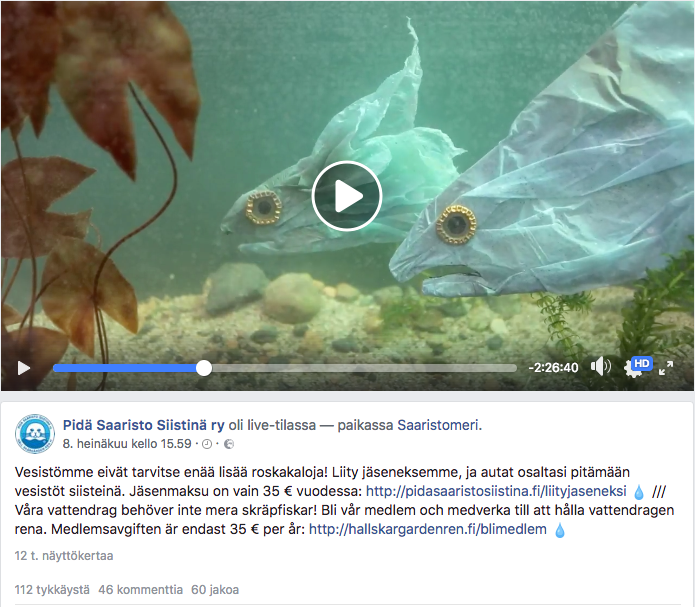 Campaign also included an interactive game on client website in which you collect trash fish with your cursor. Play the game at www.pidasaaristosiistina.fi.
Besides the buzz in social media the campaign was covered in several other medias. On top of that, the poster was selected to serve as a learning material for 5th graders' schoolbook.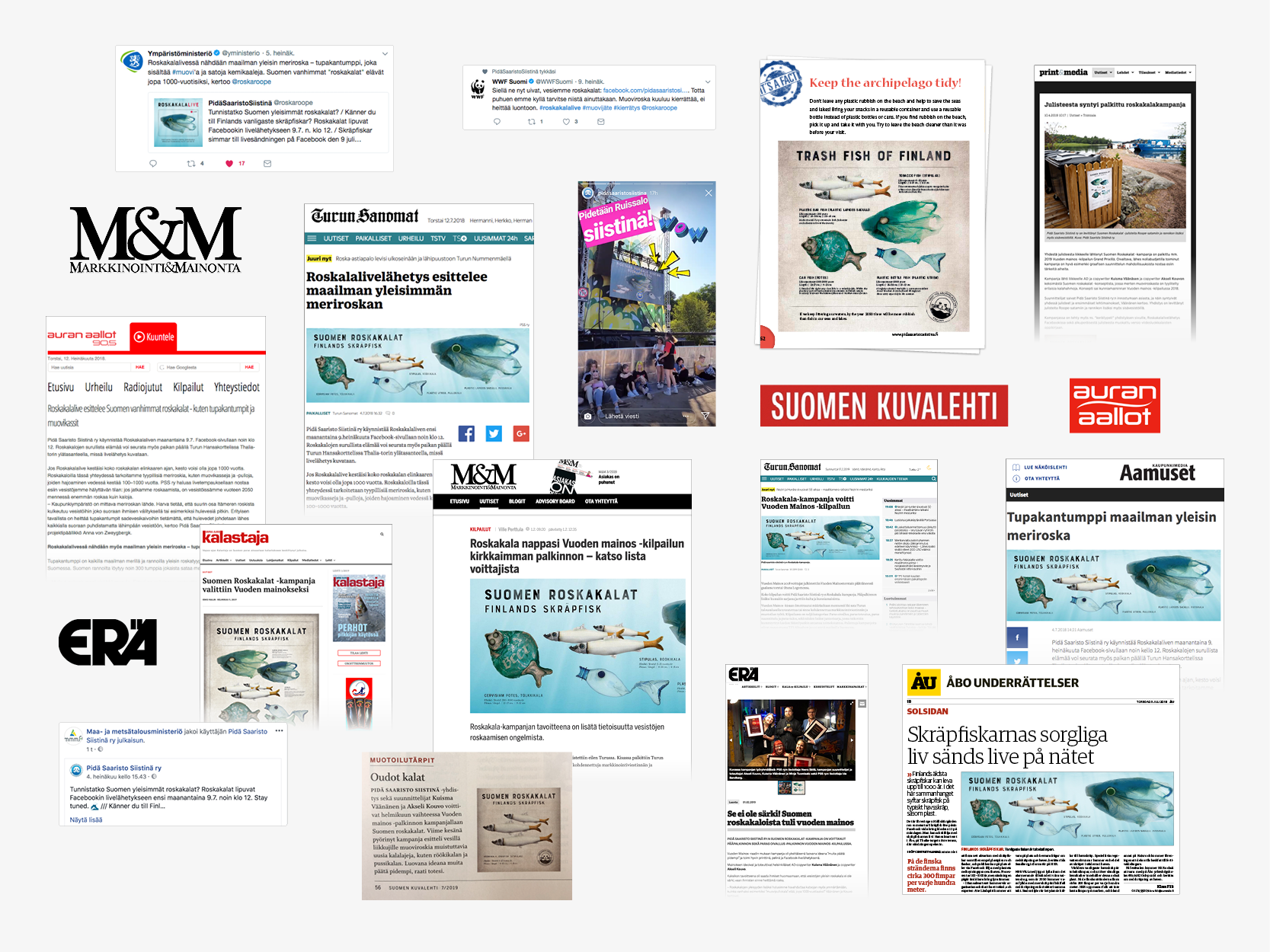 - Vuoden mainos 2017:
honorable mention
at the junior category
(the best keyvisual)
- Vuoden mainos 2018:
grand prix, gold
and
2x shortlisted
- Finnish Comms Awards:
winner
at pro bono category
-
Kuukauden aikkarimainos: 05/2019:
gold
Jury feedback on grand prix (Vuoden mainos 2018):
"Yksittäisenä luovana ideana päätä pidempi muita. Oikealla tavalla tehty toteutus. Perinteisyys ei ole pahe, kun ajatuksessa on kokoa. Suurimman kunnian saa mainos, joka merkityksellisyytensä vuoksi on päätynyt jo oppikirjoihin asti. Viime vuoden juniorisarjan kunniamaininta."
Jury feedback on gold in the best idea category (Vuoden mainos 2018):
"Kuten tiedämme, pallomme lätäköt eivät voi hyvin. Kilpikonnat tukehtuvat muovipusseihin, hauet haukkovat henkeään kurkut täynnä röökitumppeja. Meillä on paljon kalalajeja – vielä toistaiseksi. Osaa niistä ei juurikaan arvosteta. Tulevaisuudessa jäljellä voi olla vain tämä: Roskakala."
Jury feedback on pro bono category (Finnish Comms Awards):
"Kaikessa yksinkertaisuudessaan aivan loistava kampanja, joka on oivaltava, vaikuttava ja hyvin ajankohtainen. Aineisto on visuaalisesti onnistunut. Opetustaululle annettiin upea uusi elämä. Strategia välittää organisaation ydinsanoman hyvin."